Known for its all-inclusive resorts and couples looking for a romantic break, the Caribbean is a dream destination for many.
Although it's not a region known for being budget-friendly, you can still backpack the Caribbean.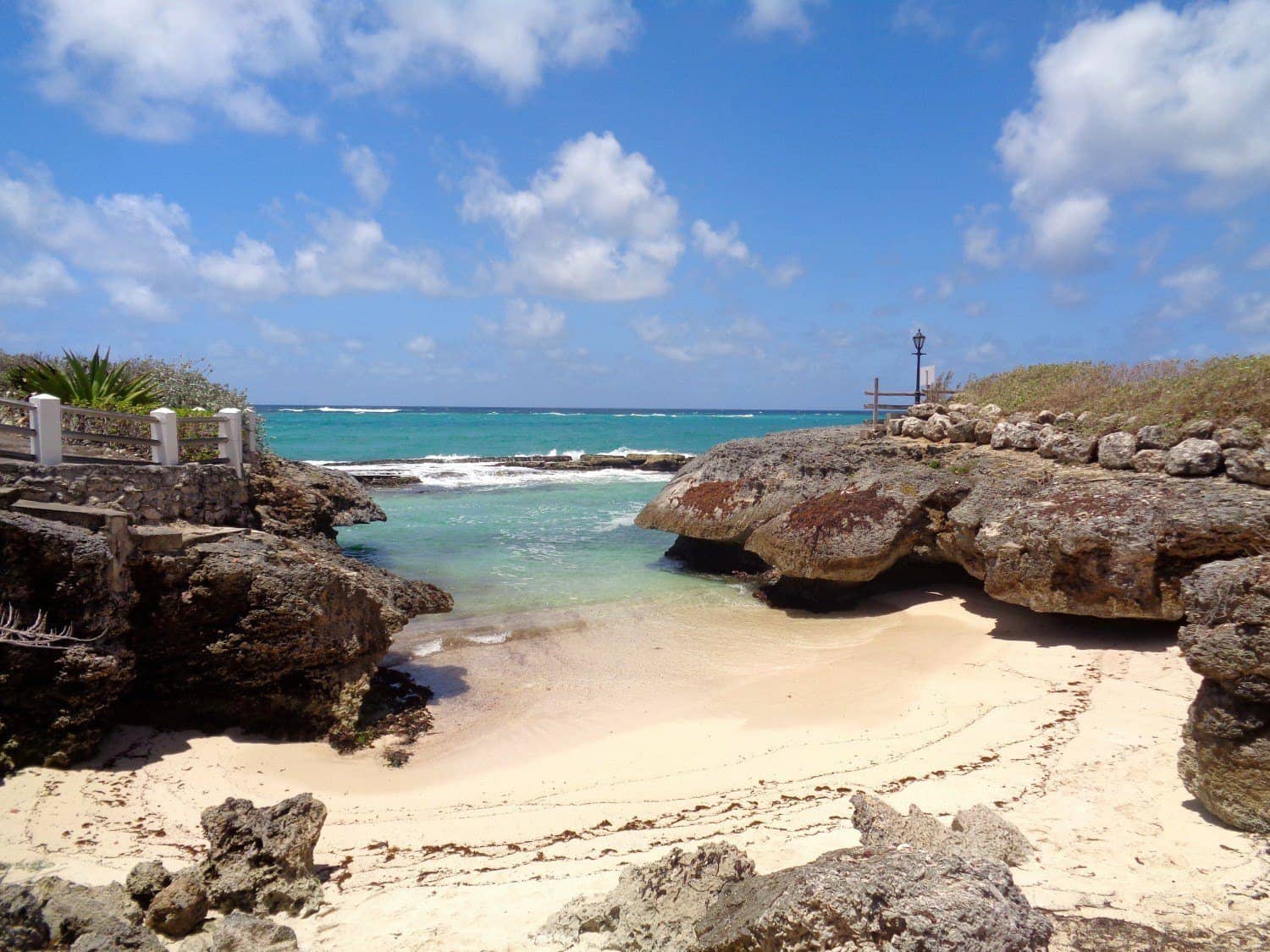 The Caribbean is a mix of Dutch, French, English, and Spanish islands, and depending on which region you visit, each island offers something different from culture, pirate history, and of course, plenty of rum.
For backpackers, steer clear of the glitzier islands of St Barts, an island known for attracting celebrities with a very hefty price tag, and the British or US Virgin Islands, also known for their luxurious accommodation.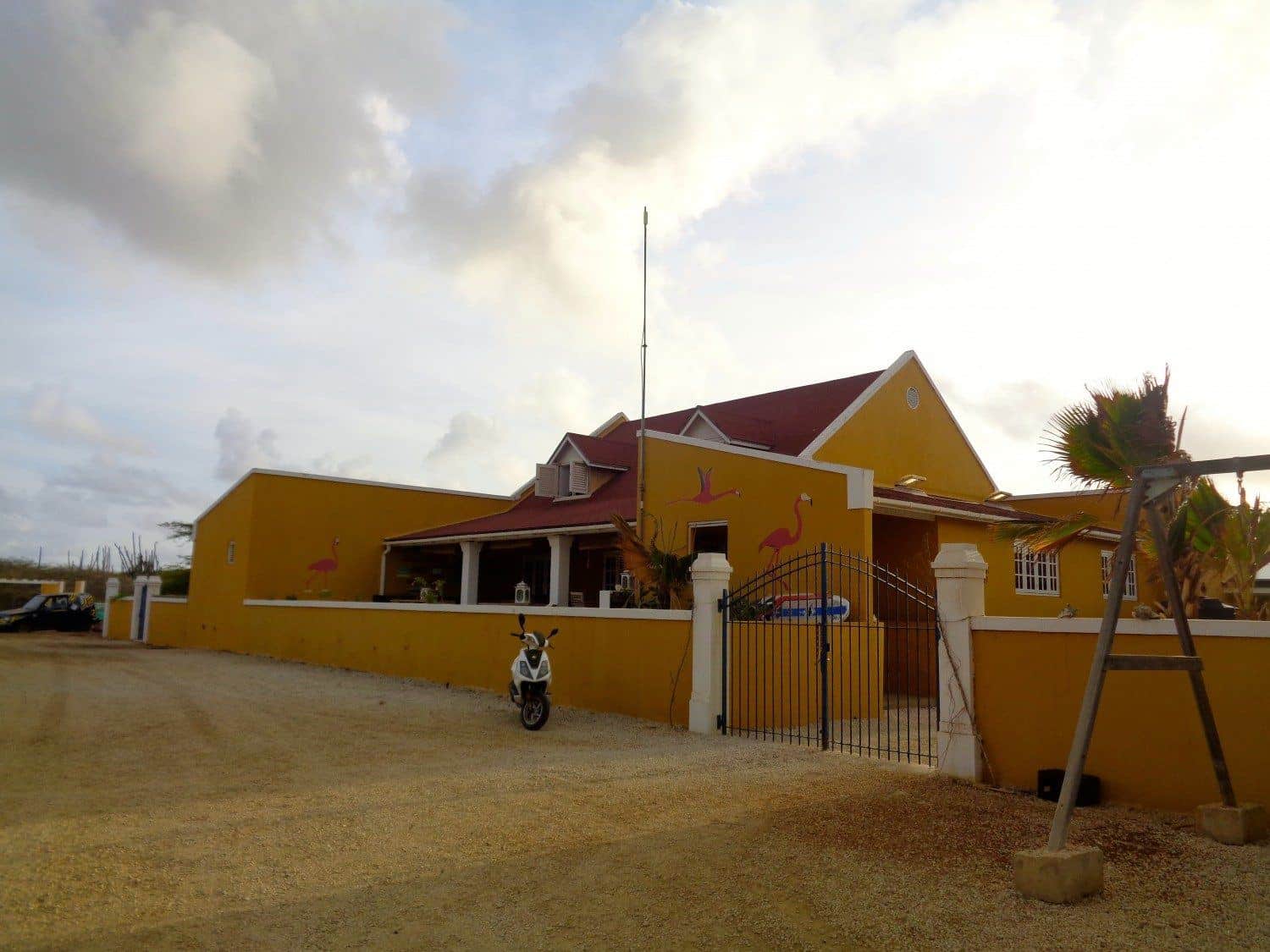 Accommodation
The Caribbean isn't known for being full of hostels, but you can find at least one hostel per island if you stay on the Dutch islands or Puerto Rico.
St. Maarten, Bonaire, Curacao, and Aruba each have a hostel to stay in too.
Booking Airbnb and staying with a local is an excellent alternative to paying for a fancy hotel or resort.
Countries like Cuba offer Casa Particulars, where you only pay $25 a night for a bed and breakfast.
You can even find Couchsurfing on some of the more touristy islands, although some people are more receptive than others, and the speed of responses can vary.
If you're looking to splurge for a night, though, finding a perfect villa that's comfortable is easy.
Whatever your budget or preferences, it's worth planning where to stay before you arrive.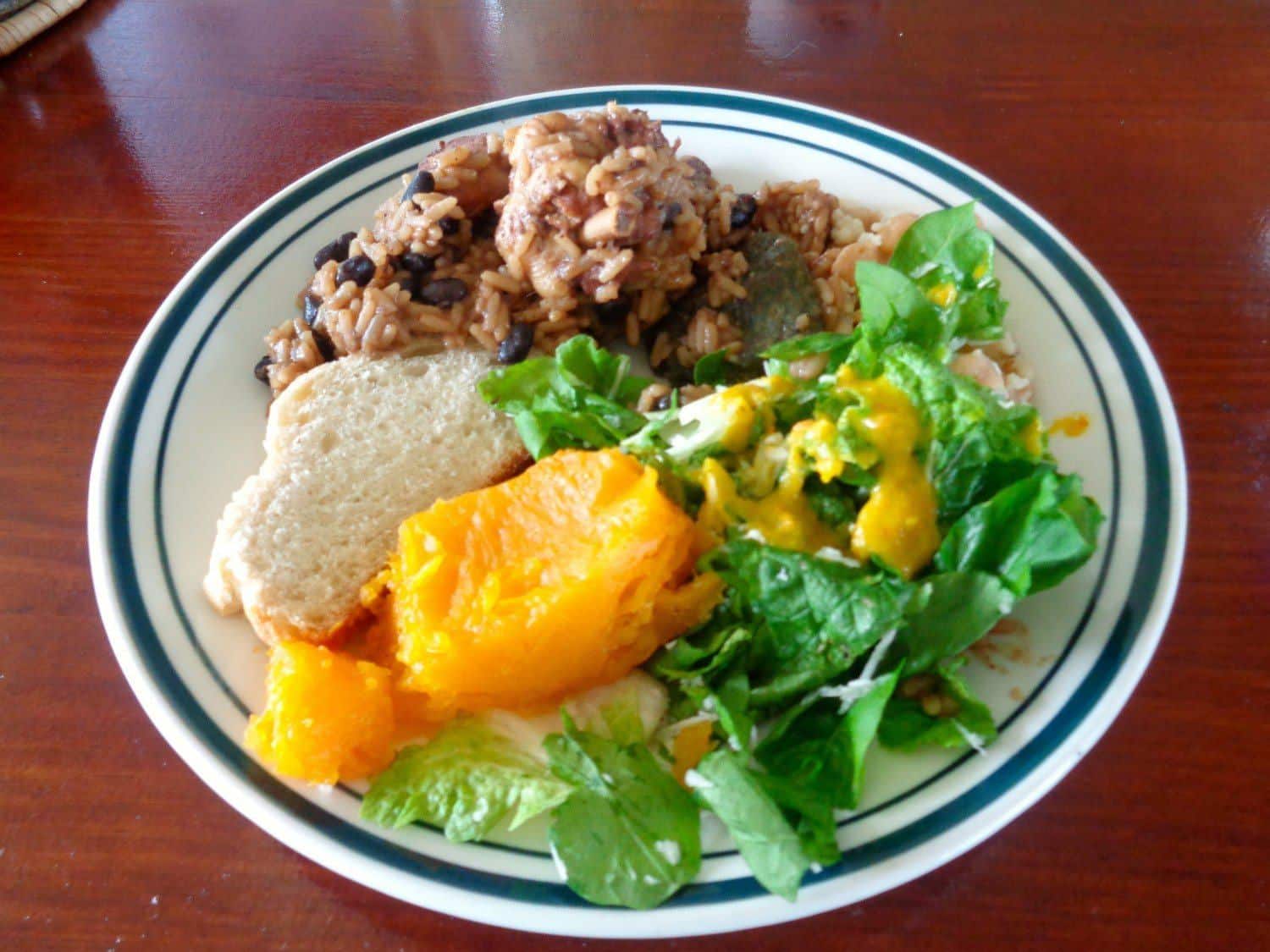 Food
If you stay in an apartment or a studio, you'll often have use of a kitchen to cook food, which reduces the cost of eating out.
Some resorts have supermarkets on-site, but with much of the food being imported to the islands (except Dominica), you'll still find yourself paying more for fruit and vegetables.
Although it's not as common as you would find in Asia or Latin America, street food can still be found.
Puerto Rico, for example, has fantastic street food with Mofongo (a dish made from mashed plantain) for just $5.
Fried chicken and rice and beans are popular in the Caribbean, so avoid the fancy restaurants and tourist areas and buy from street vendors or local cafes instead.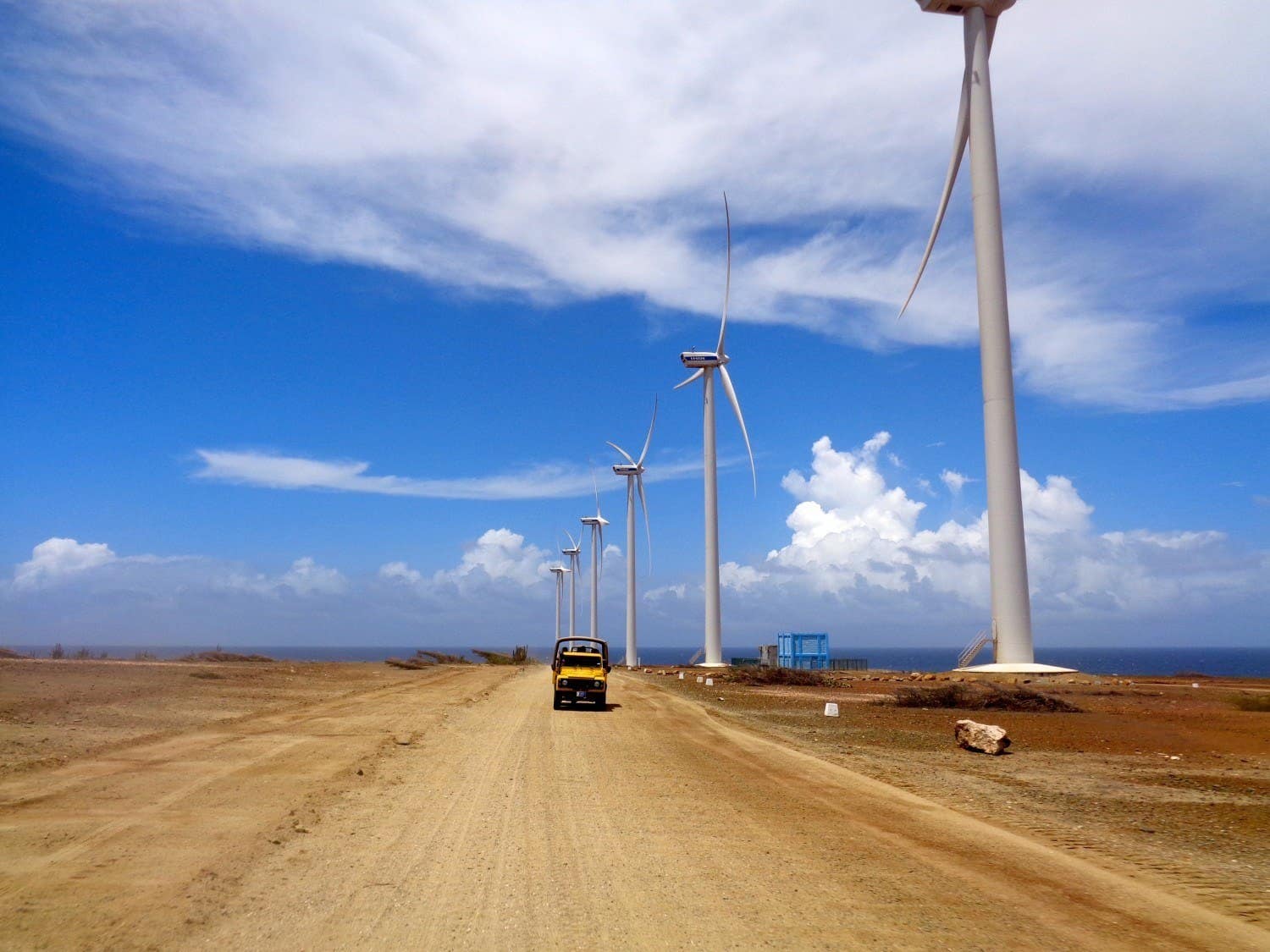 Tours
Tours in the Caribbean don't have to be in a sizeable 30-seater bus listening to a guide with a microphone point out the places of interest from the windows.
Tours here are much more interactive and can be on the back of a jeep or ATV'ing, or sailing around the island.
You can typically see an entire island on a single full-day tour.
Half-day tours are even cheaper, but if you're traveling with one or more people, it may be more cost-effective to hire a car rather than paying for two people on a tour.
Related: 8 Things to Do in the Dominican Republic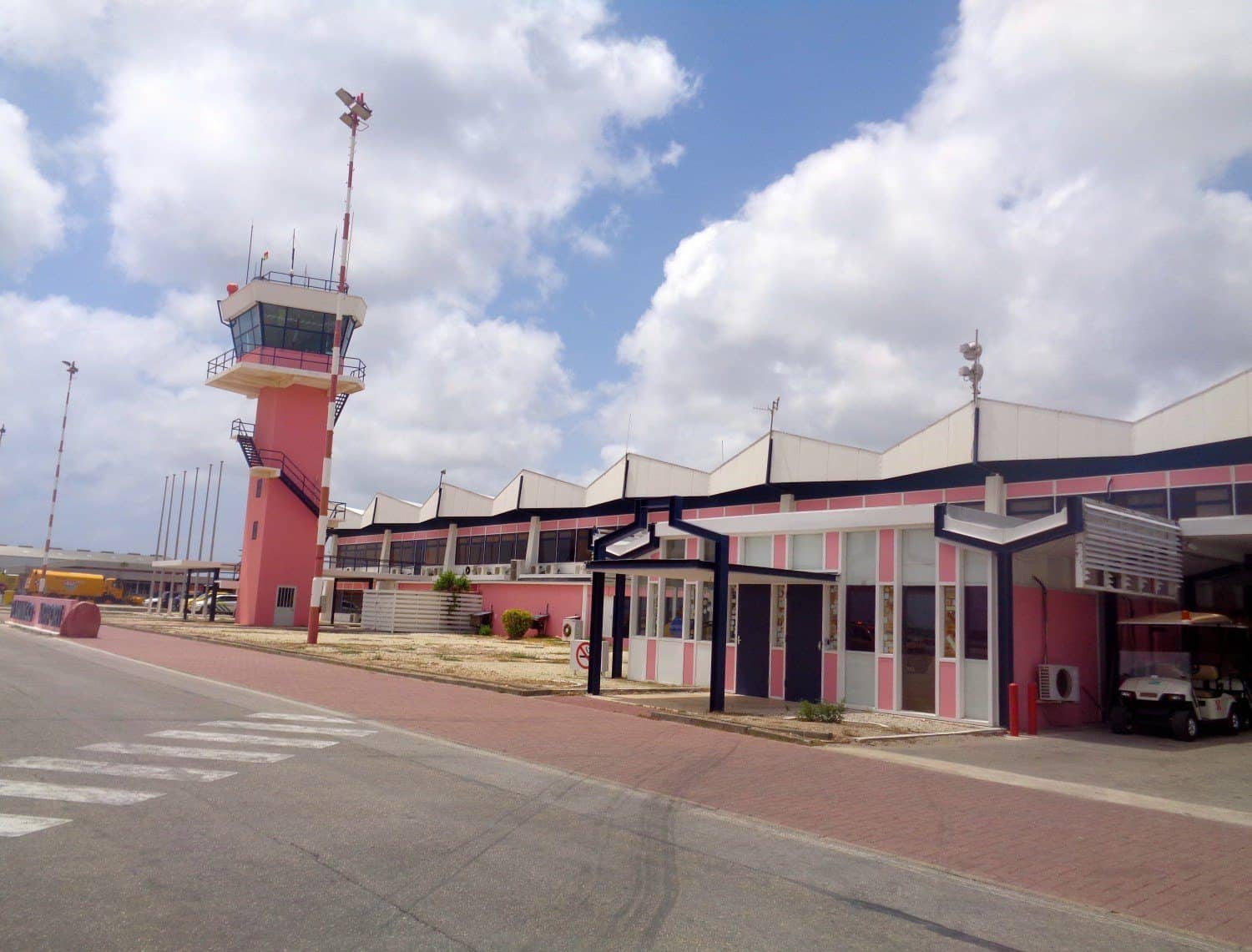 Transfers
In my experience, one of the most significant expenses, if you want to backpack the Caribbean, is airport transfers.
These can cost up to $85 each way and can eat into your budget.
The best way to avoid this is to either look for a local bus (which can be a nuisance when carrying your backpack) or hire a car as soon as you arrive to reduce the cost one-way at least.
If you book a place through Airbnb, locals tend to offer their services to collect you from the airport for a fraction of the cost you'll pay with an airport taxi.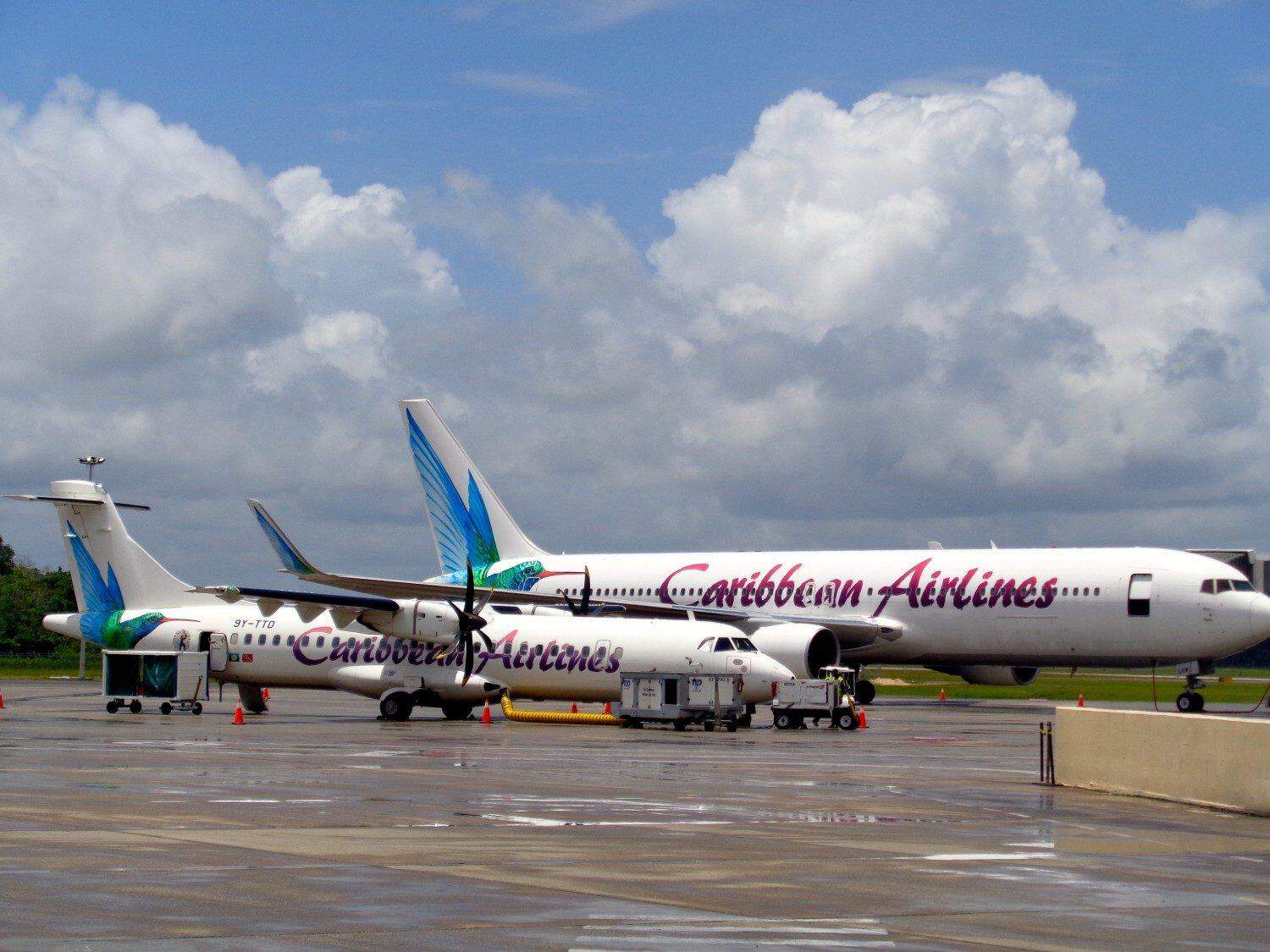 Getting Around
Some islands have a good bus network. Islands such as Barbados, Trinidad and Tobago, and Curacao are all easily accessible by bus.
If you're limited for time, then waiting until a bus (a mini-van) fills up can be slightly frustrating if you want to get to your destination, but they are the cheapest way to get around.
You may have to hire a car for the islands that don't have sound public transport systems, such as Puerto Rico.
Flights in-between the islands can be expensive, so book well ahead to get a lower price.
Some are connected by ferry.
St. Marteen, Anguilla, and Saba are easily reached by boat, plus St. Lucia, Dominica, Martinique, and Guadeloupe, making island-hopping easier.
Related: Backpacking the Turks and Caicos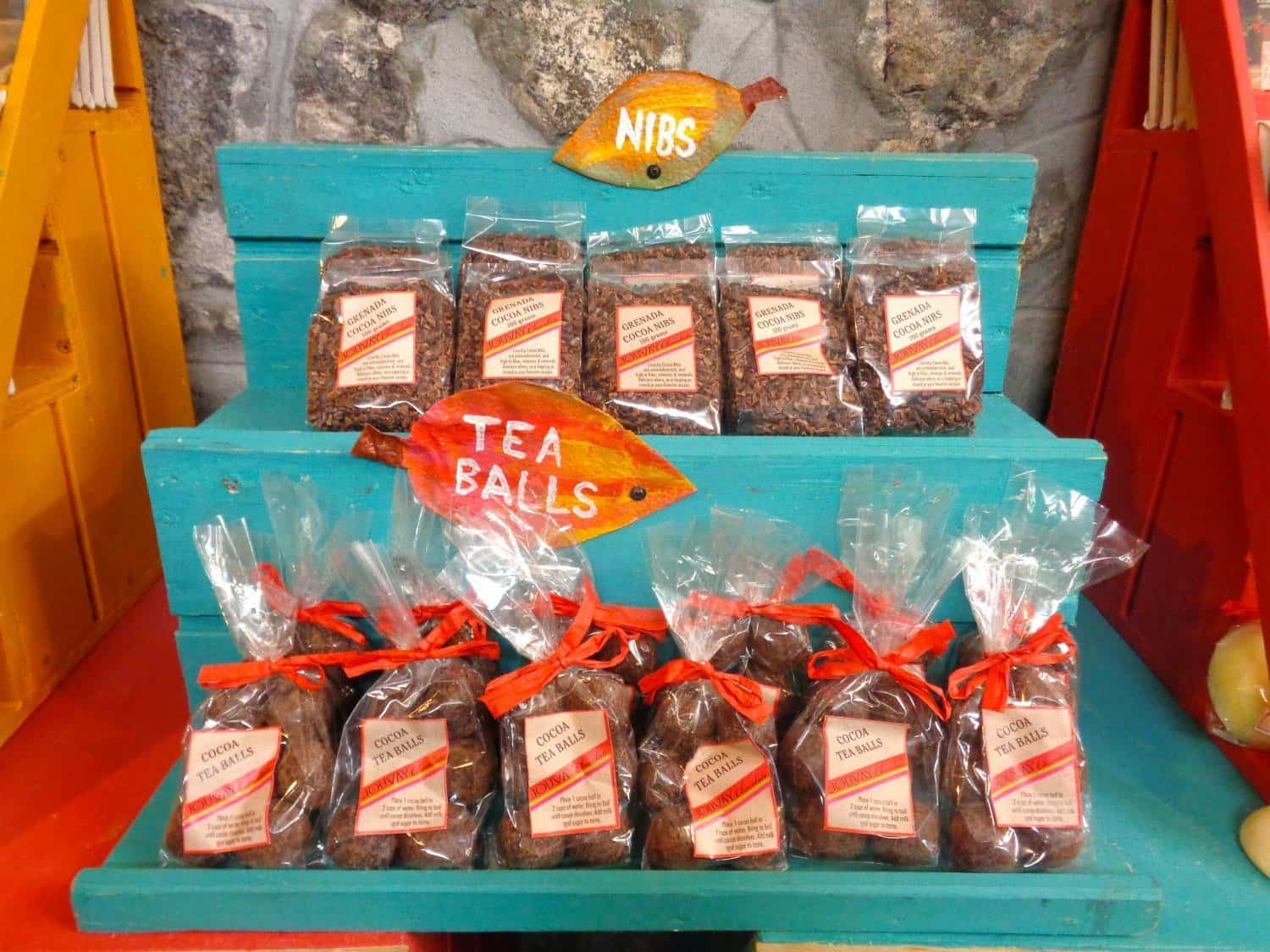 Buying Goods
Don't get caught without the East Caribbean dollar. Antigua, Dominica, Grenada, Saint Kitts, St. Lucia, St. Vincent, Anguilla, and Monserrat all use the EC Dollar.
Although items such as souvenirs, and even food in supermarkets, are quoted in EC, they will try and charge you US Dollars instead.
So can you backpack the Caribbean?
You certainly can, if you look for cheaper alternative accommodation, eat street food or cook your meals, and hire a car instead of going on a tour.
Visiting the Caribbean in the low season is also a good idea as accommodation is cheaper than you will find in the high season.
The best way to do it is to choose a group of islands and plan how to get around and where to stay before you go.
Just arriving isn't the best plan for this region, so pre-plan as much as you can to make the most of your backpacker budget.
Of course, if you desire just to lay on a postcard-perfect beach and get a tan, the Caribbean will suit you fine, backpack or no backpack.
***
We hope this story has opened your eyes to the possibility of backpacking in the Caribbean.
If you prefer to make things easy and skip the detailed planning, consider a tour with G Adventures:
Cuban Rhythms: Rum & Fun is a bestselling 8-day trip with stops in Viñales (the tobacco-growing region), Playa Larga, and Trinidad. The tour begins and ends in vibrant Havana.
Cuba: Salsa & Snorkeling is a 16-day trip that covers the entire island from east to west. Highlights include Havana, Viñales, Trinidad, Santiago de Cuba, and the beautiful beaches of Baracoa.
Sailing the British Virgin Islands is a 7-day trip that starts and ends on Scrub Island. This is an easy-breezy trip with days spent on white-sand beaches and nights partying under the stars.
Jamaica Encompassed is an 8-day trip around the island that gave us Bob Marley, with stops in Negril, Treasure Beach, and Kingston. Tour begins and ends in Montego Bay.
Lisa Eldridge is a travel journalist specialising in solo travel. Her background in the travel industry fuelled her passion to see the world and for the last seventeen years, she has travelled extensively as a solo traveller, living and working in numerous countries. She has now been to 100 countries and 60 of these solo.
Planning a trip? Go Backpacking recommends: